Bespoke Furniture Design Harrogate, North Yorkshire
Construction Budget:
Confidential
The Service:
Concept /detailed design
Timeframe:
Appointment: January 2014
Start on Site: July 2014
Completion: September 2014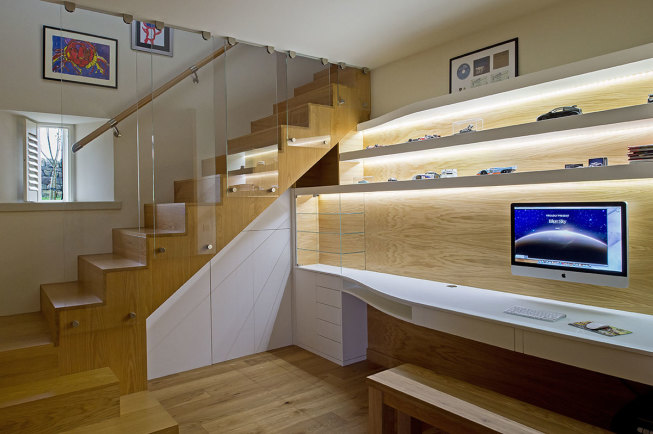 We were asked by the owner of this beautiful barn conversion to design bespoke furniture for three different spaces: a home office, a media unit and a boot room.
We worked closely with the project manager and joinery sub-contractor to tailor-make stylish furniture to suit the homeowner's needs and taste.
Our design combined open display shelving with LED lighting with hidden storage to great effect.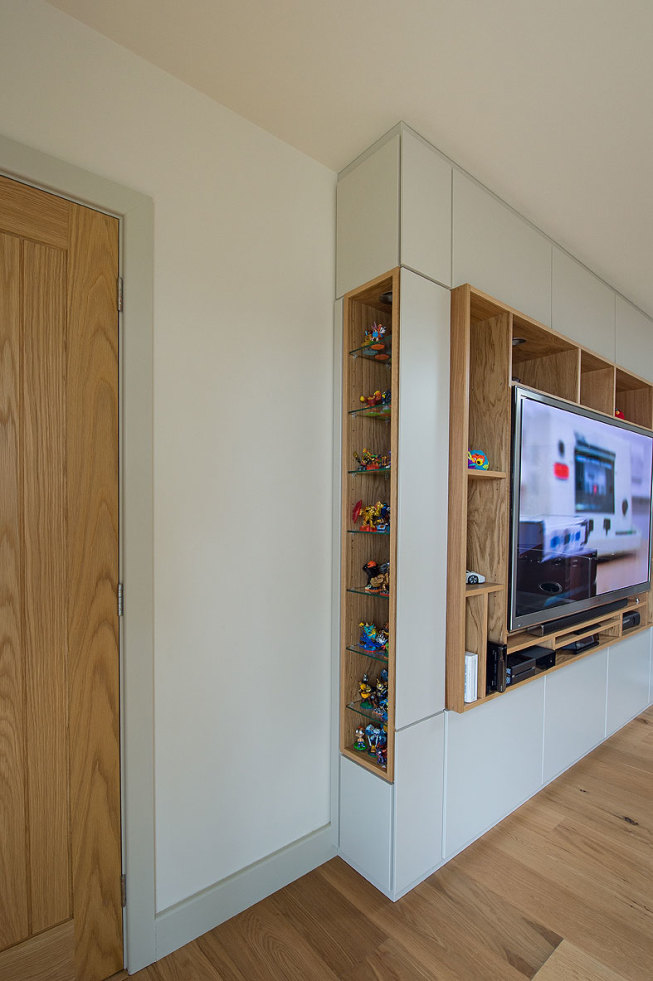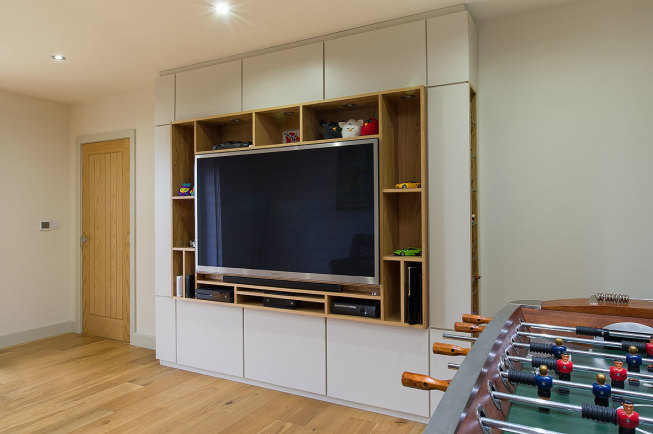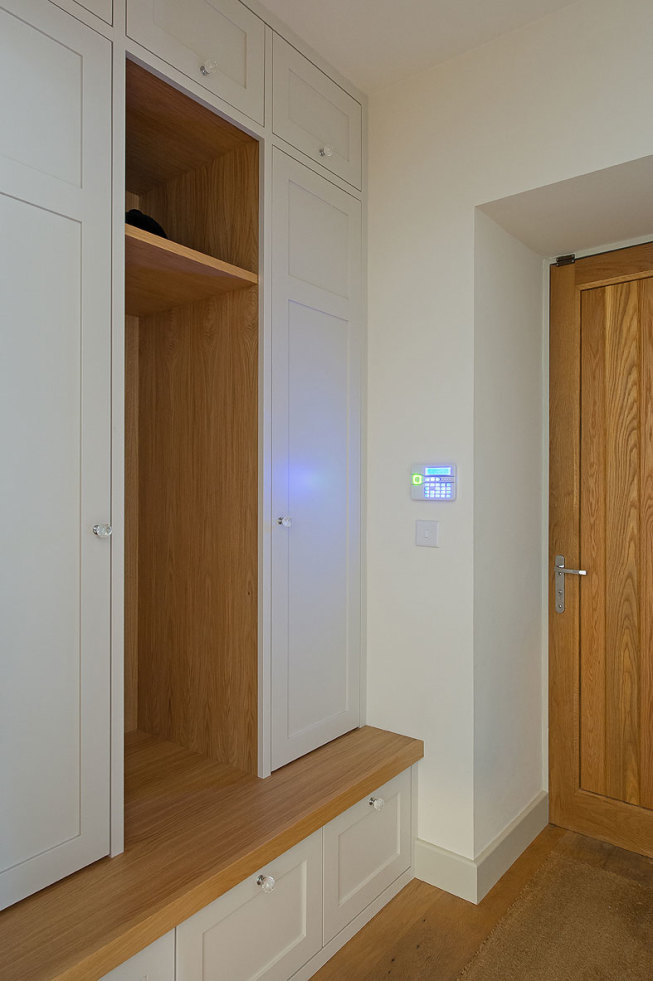 Bespoke Furniture Design Harrogate, North Yorkshire
Construction Budget:
Confidential
The Service:
Concept /detailed design
Timeframe:
Appointment: January 2014
Start on Site: July 2014
Completion: September 2014