Farmhouse Restoration Reeth, North Yorkshire

"It was a pleasure to work with Niche Design Architects. I recommend them 1000%.

They undertook an extensive renovation/restoration project with us. They were attentive to detail, worked well with the builder and contractors and were extremely responsive to our needs. We particularly appreciated their innovative (yet practical) ideas and their design aesthetic. We also appreciated how they carefully listened to our desires and preferences, and worked with us to accomplish them. We valued and trusted their opinions on all aspects of the design."
Construction Budget:
£350K
The Service:Concept design, obtaining Planning and Building Control approval, tendering & site supervision/contract administration
Timeframe:
Appointment: October 2011
Start on Site: March 2013
Completion: December 2016
This isolated Grade II listed farmhouse dating from 1718 had been abandoned in the early 1900's and was almost a ruin before the renovation work commenced. The National Park encouraged the previous owner to apply for planning permission and listed building consent for reoccupation of the house. The property was then sold at auction to our clients.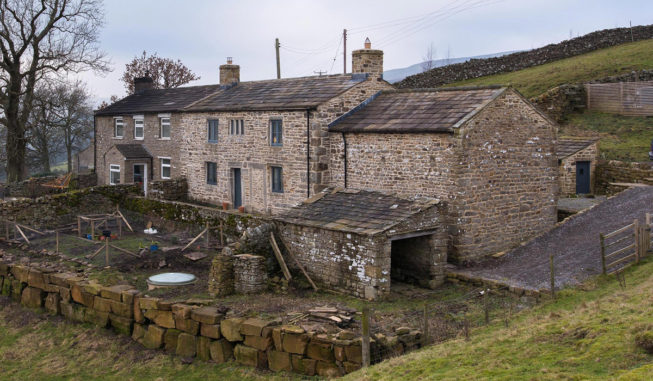 The consented scheme did not suit their requirements and we were approached with a view to obtaining permission for a more ambitious proposal, which involved a new extension, below ground level to reduce any visual impact on the surrounding landscape.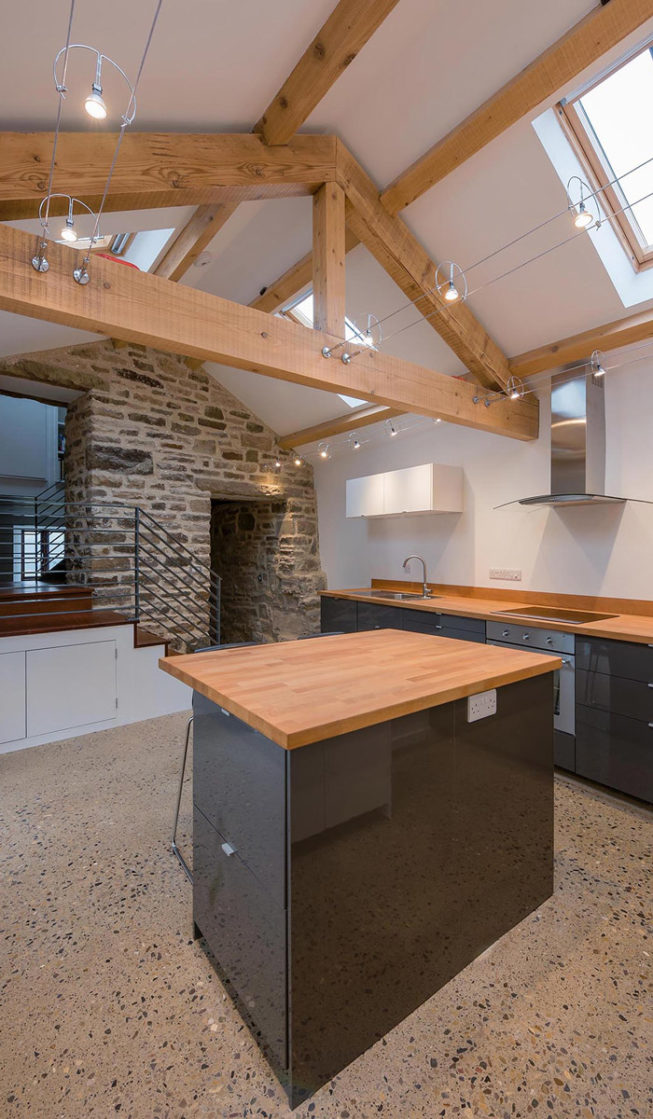 We engaged extensively with the National Parks Authority at the pre-application stage so that when the applications were re-submitted they were approved with a minimum of alterations.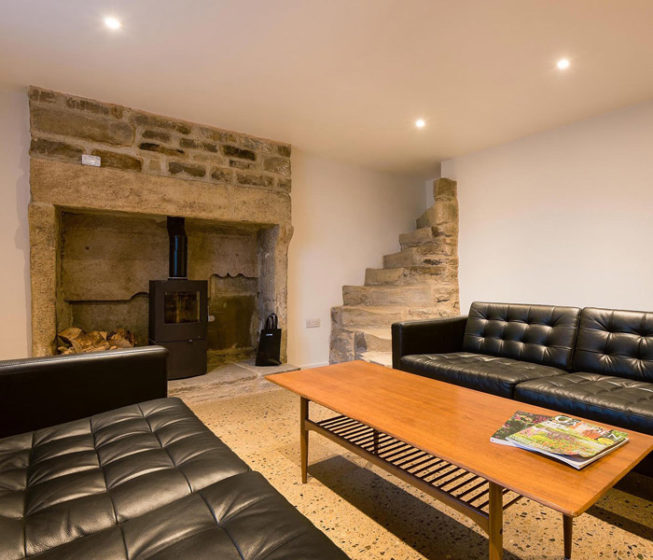 Building work has been phased over several years and the clients who live overseas relied on NDA to oversee the work on site and liaise with the Parks Authority and contractor to achieve a contemporary interior not often found in typical Dales refurbishment projects.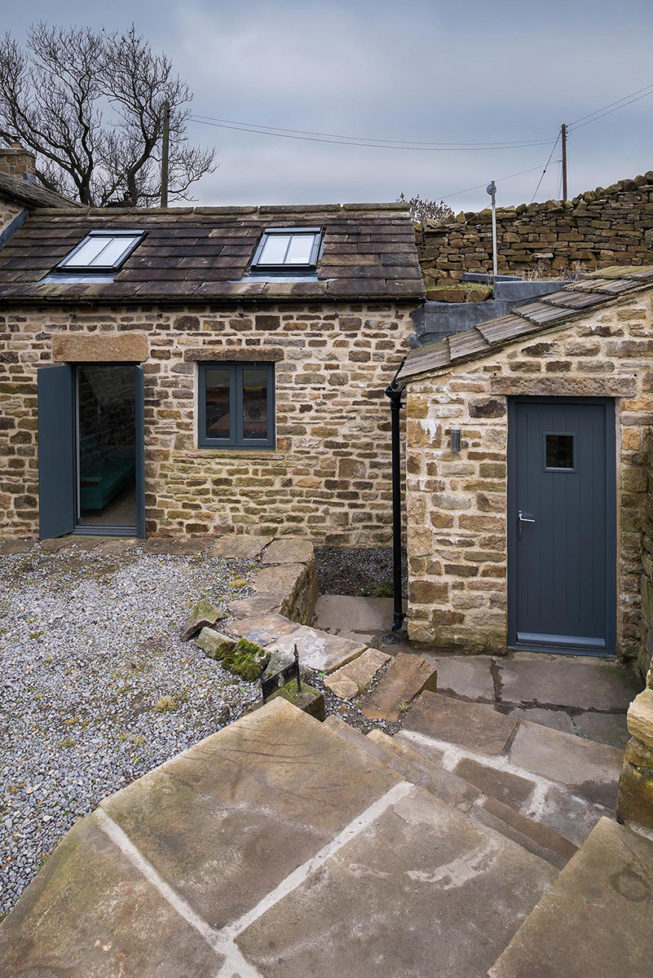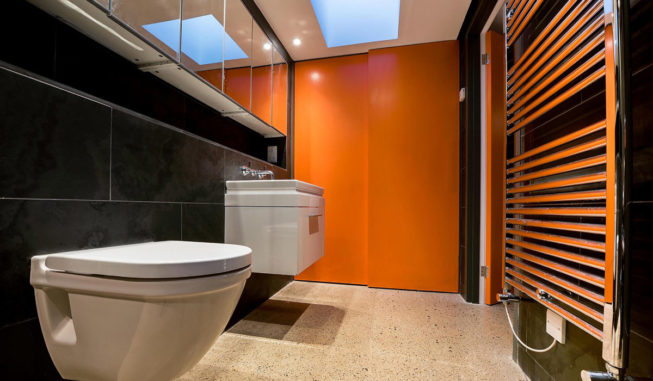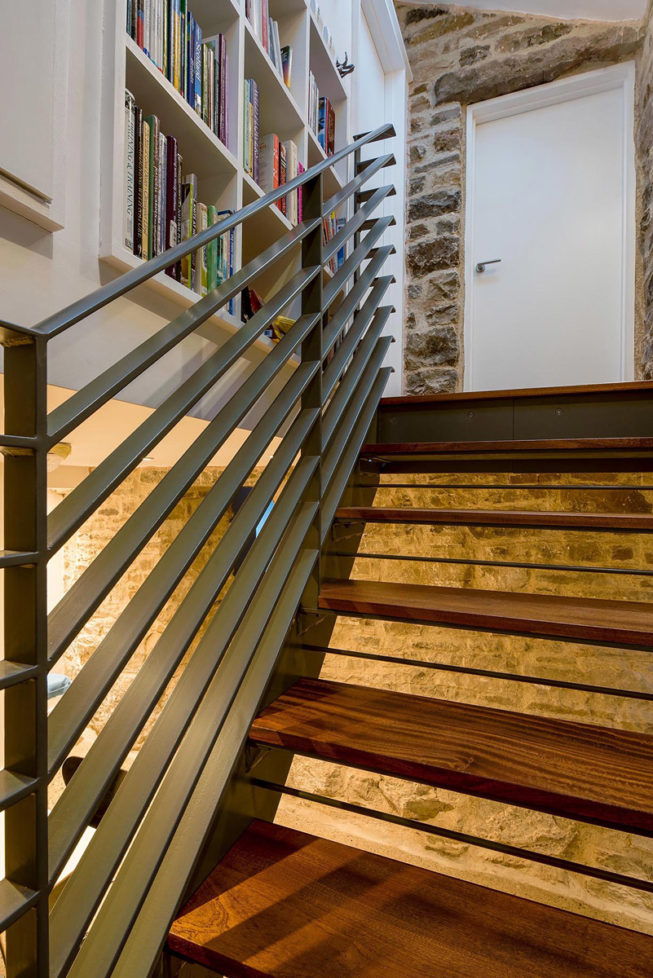 The bathroom, stairs and built in storage were all designed by NDA. The ground floor spaces are unified by a polished concrete floor incorporating underfloor heating. An air source heat pump provides all hot water and heating requirements.
Farmhouse Restoration Reeth, North Yorkshire

"It was a pleasure to work with Niche Design Architects. I recommend them 1000%.

They undertook an extensive renovation/restoration project with us. They were attentive to detail, worked well with the builder and contractors and were extremely responsive to our needs. We particularly appreciated their innovative (yet practical) ideas and their design aesthetic. We also appreciated how they carefully listened to our desires and preferences, and worked with us to accomplish them. We valued and trusted their opinions on all aspects of the design."
Construction Budget:
£350K
The Service:Concept design, obtaining Planning and Building Control approval, tendering & site supervision/contract administration
Timeframe:
Appointment: October 2011
Start on Site: March 2013
Completion: December 2016