Garden Office Burley in Wharfedale, West Yorkshire
Construction Budget:
£20-25,000
The Service:
Concept design, obtaining Planning and Building Control approval, tendering & arranging building contract
Timeframe:
Appointment: March 2011
Planning Approval: June 2011
Start on Site: September 2011
Completion: November 2011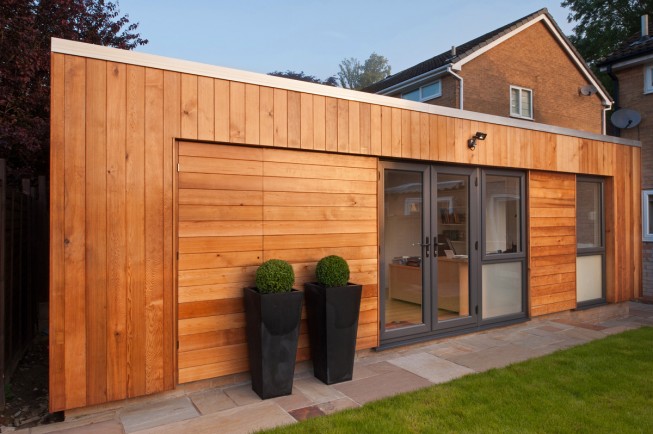 In need of a home office and guest bedroom, our client initially planned to build onto the existing building.
However, having looked at the options, Niche Design quickly established that a better and less expensive solution would be to demolish their single garage and replace it with a new structure.
This could incorporate an office with shower room plus a garden store. A sofa bed in the office would mean the space could double as a guest room when required.
The result was this stylish, fit-for-purpose annexe blended with the garden. We used treated Western Red Cedar to clad the exterior over a highly insulated timber frame. The previously hard-paved garden space adjoining was re-landscaped as part of the project.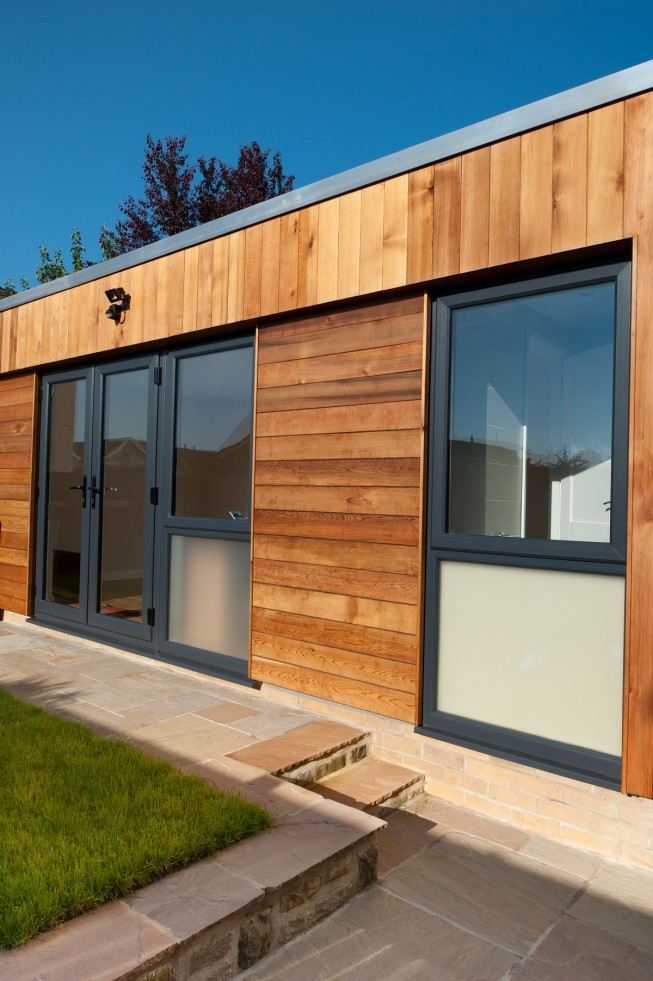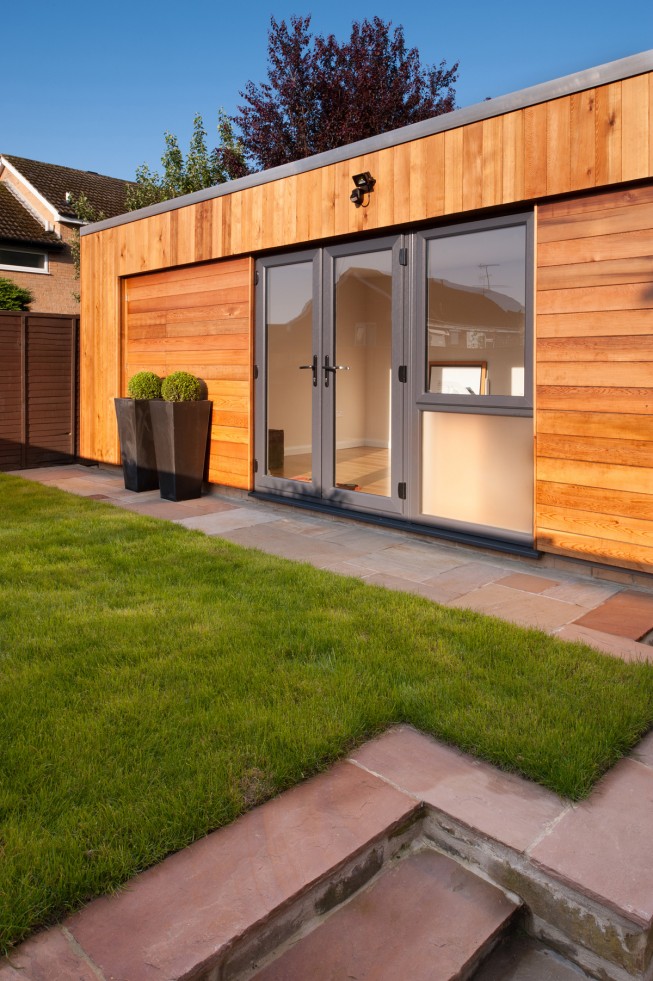 Garden Office Burley in Wharfedale, West Yorkshire
Construction Budget:
£20-25,000
The Service:
Concept design, obtaining Planning and Building Control approval, tendering & arranging building contract
Timeframe:
Appointment: March 2011
Planning Approval: June 2011
Start on Site: September 2011
Completion: November 2011