Harrogate Vertical Link / Extension Harrogate

"The outcome has exceeded our expectations."
Construction Budget:
£150-200,000
The Service: Concept design, Planning & Building Control approval/detailed design, tender & contract administration (full service)
Timeframe:
Appointment:  Autumn 2014
Start on Site:  Spring 2016
Completion:  Autumn 2016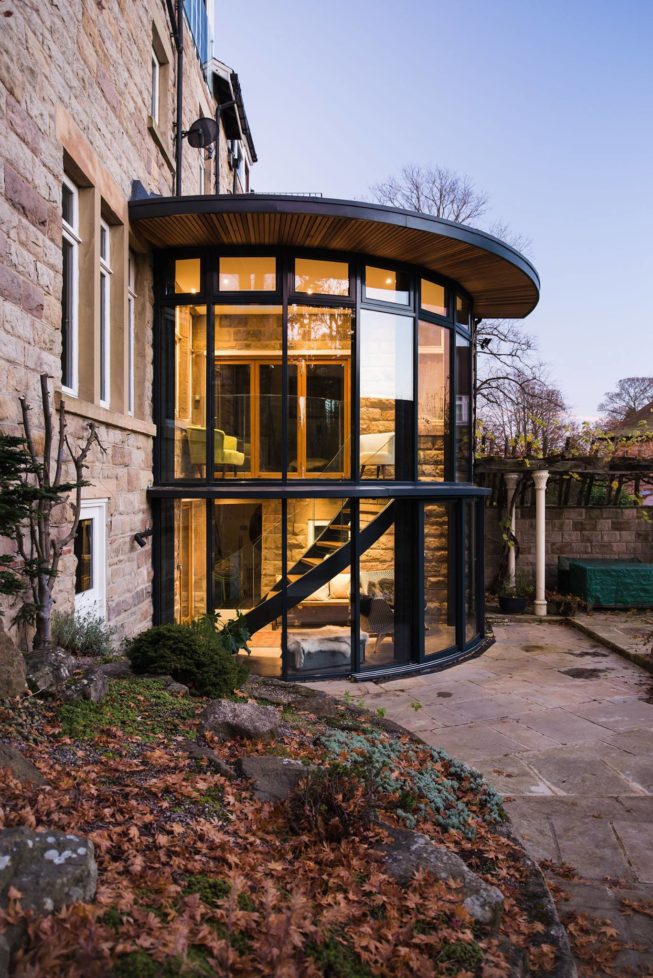 The owners of this house in the Duchy area of Harrogate approached us with a requirement to link the house, a substantial Victorian semi-detached villa with the beautifully landscaped garden.
The house had previously been a hotel, and featured a large spiral fire escape stair from the upper floor to the garden, as a means of escape that was no longer required due to the conversion back to a single house. Typical of many houses in this area of Harrogate, the principal level of the house is a full level above ground level to the rear with a basement below at garden level.
Faced with the dual challenge of being able to create a space at the upper level where there was space to sit and enjoy views of the garden, whilst providing covered access to the garden a solution evolved through numerous meetings with the client. The design for a curved, two storey glazed garden room with an internal staircase provides the best possible views of the garden at both the upper level, where a mezzanine is accessed directly from the kitchen/dining room and at basement level where direct access is provided to the garden through curved glass sliding doors.
A timber lined oversailing roof provides shading in the summer when the sun is at a higher angle, whilst allowing welcome solar gain in the winter months.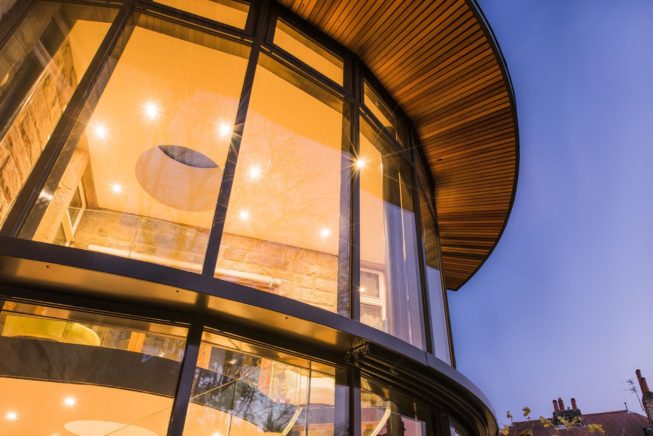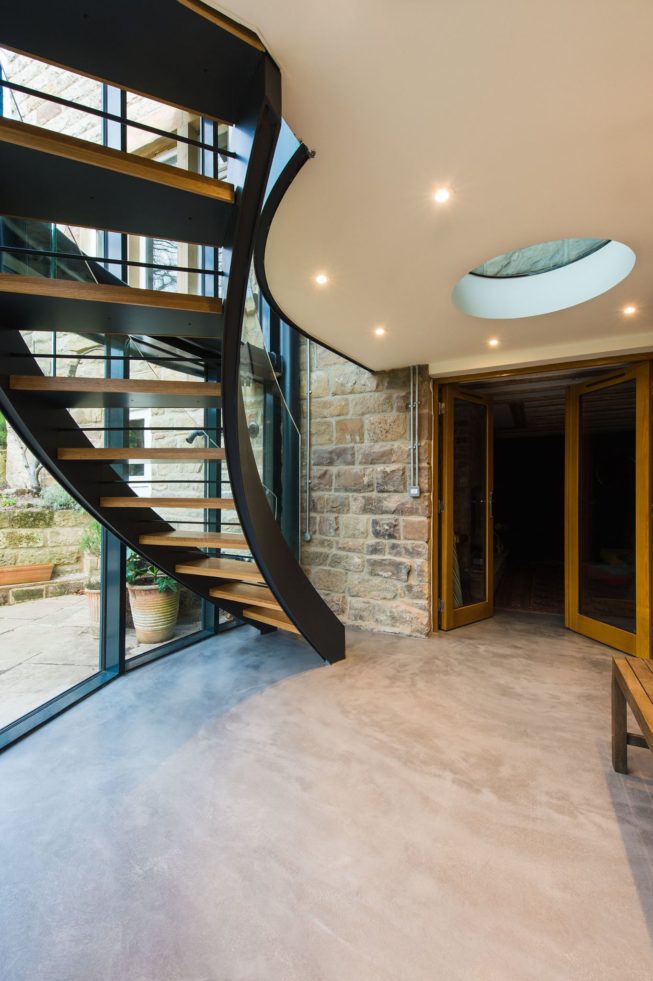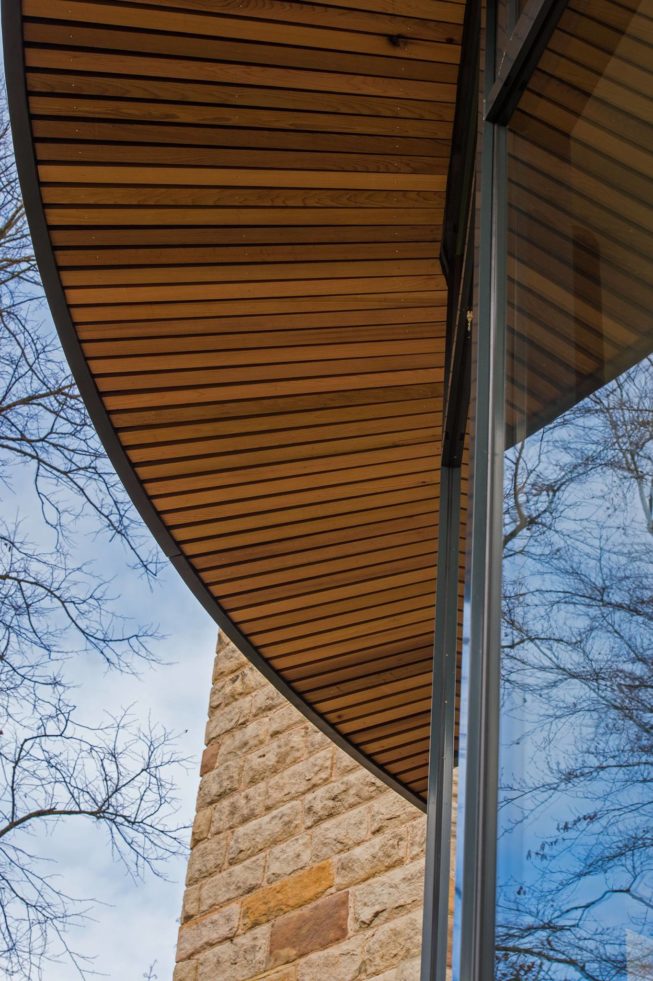 Our client says:
"Niche Designs were great to work with. Chris was very patient, allowing us to spend a long time working out our requirements from the design so that once the build started there was no need for any rethinks.

He put forward suggestions but really allowed us to make the design our own.

He was clear on the fee structure and guided us through the tender process and the build itself. "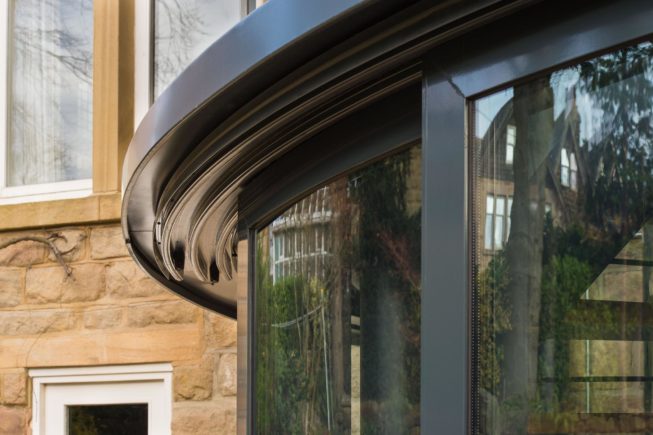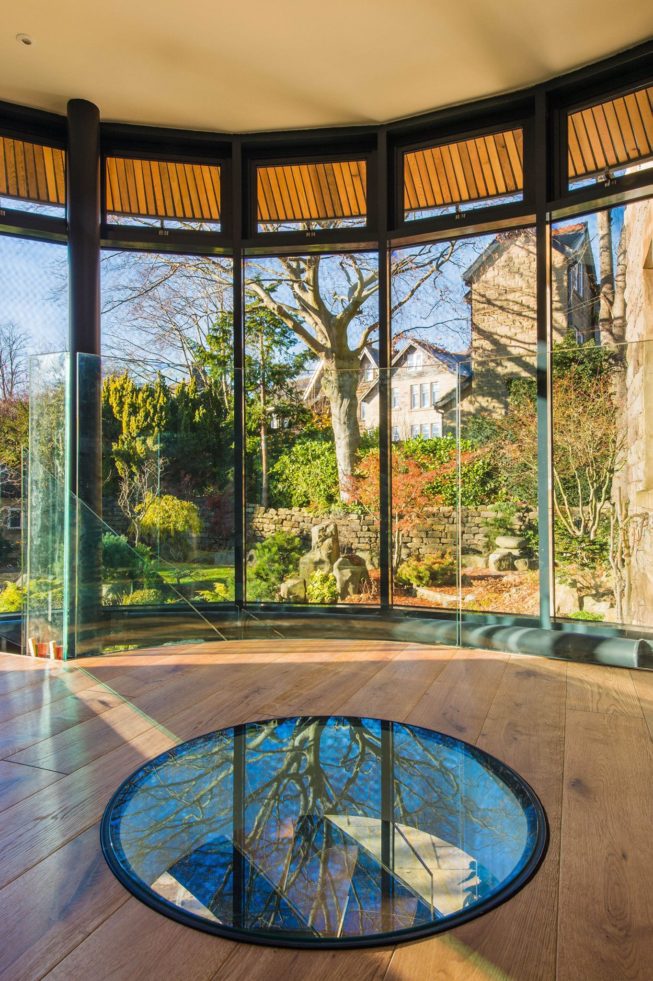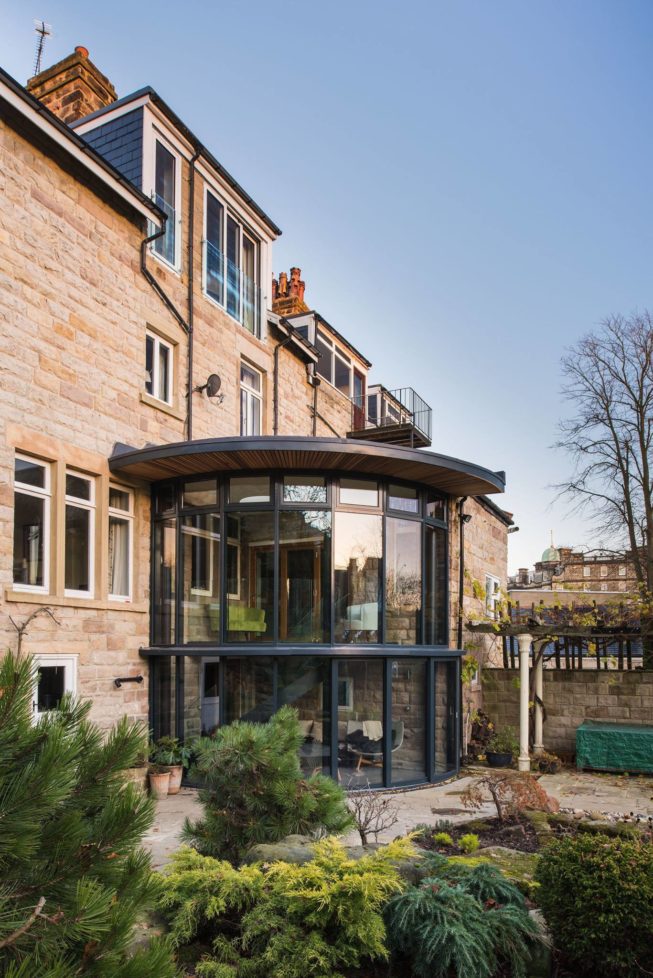 Harrogate Vertical Link / Extension Harrogate

"The outcome has exceeded our expectations."
Construction Budget:
£150-200,000
The Service: Concept design, Planning & Building Control approval/detailed design, tender & contract administration (full service)
Timeframe:
Appointment:  Autumn 2014
Start on Site:  Spring 2016
Completion:  Autumn 2016