House Extension Horsforth, Leeds

"The architecture was one of the best things we spent our money on."
Construction Budget:
£100-125K
The Service:
Detailed Design
Timeframe:
Appointment: October 2012
Start on Site: February 2013
Completion: August 2013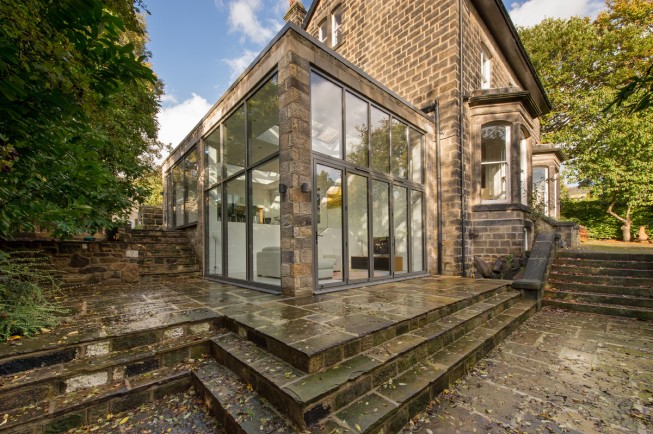 In this project, we created a double-height, glass extension to this Victorian villa and redesigned the garden terrace.
This impressive extension, built where a greenhouse used to be, was designed to provide a family room that linked the main house and the garden.
One of the ways we achieved this was to fully glaze the extension, made possible by the surrounding trees that maintained privacy. Two large doors opening onto the terrace enhance that connection with the outdoor space.
We also gave the terrace a minimal stone design to tie the new addition to the existing building.
The interior of the new space was also kept simple to maximise the feel of space and light – with white finishes and frameless glass balustrading. Two large roof lanterns in the ceiling bring in additional light and ventilation.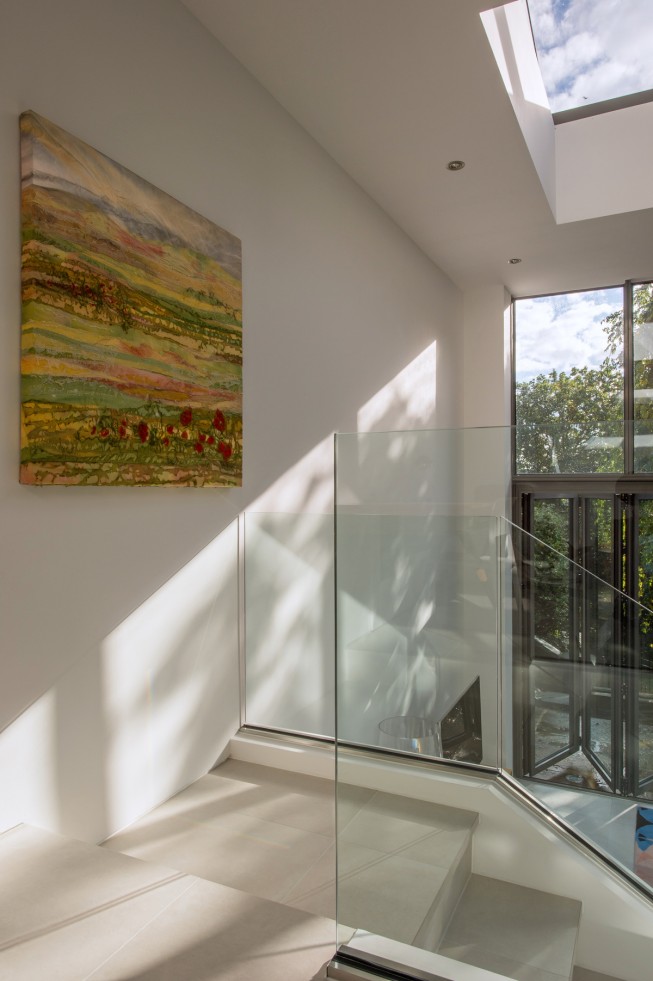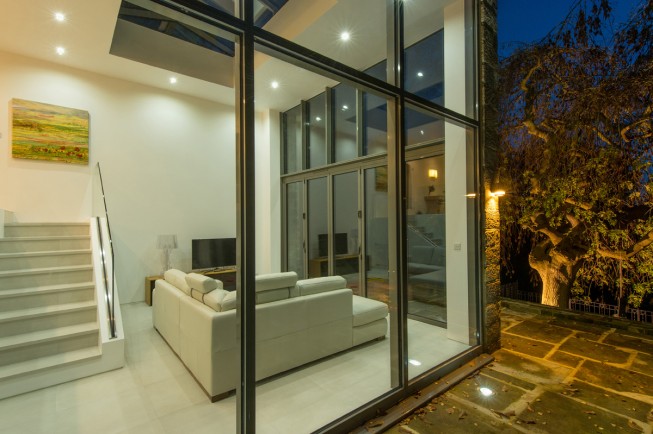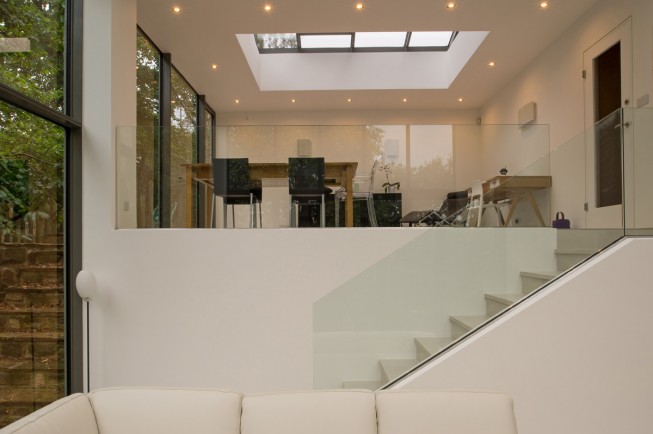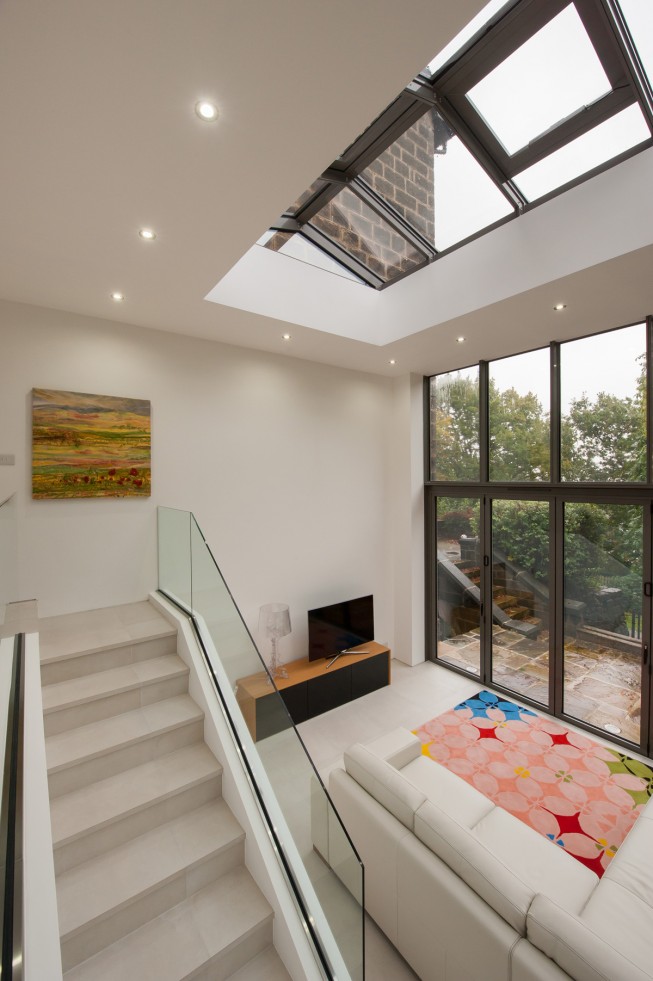 Our client says: "Niche Design took the project from being just a concept to a workable reality and added real value to the end product. Their suggestions and solutions were excellent.
"The architecture was one of the best things we spent our money on."
House Extension Horsforth, Leeds

"The architecture was one of the best things we spent our money on."
Construction Budget:
£100-125K
The Service:
Detailed Design
Timeframe:
Appointment: October 2012
Start on Site: February 2013
Completion: August 2013