Remodelling, Porch & Garden Room Weetwood, North Leeds

"Niche Design are more than happy to propose their ideas or to work with you to develop your own. Just what we needed, thanks."
Construction Budget:
£75,000-£100,000
The Service: Concept design, Planning and Building Control approval

Timeframe:
Appointment: July 2013
Start on Site: July 2014
Completion: February 2015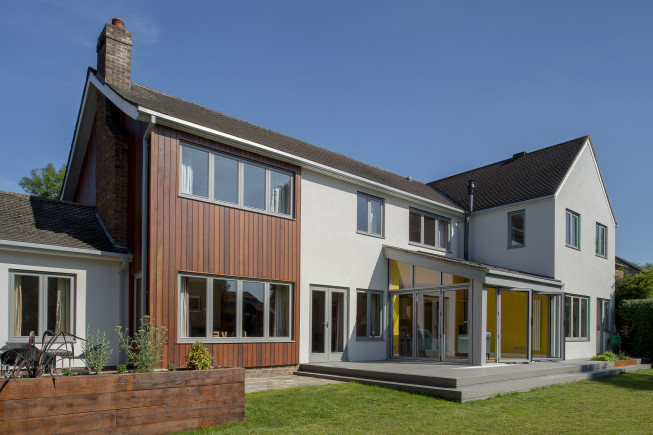 Our clients were looking to improve the appearance of their 1950s home, which they felt was a bland, brick box. We prepared several traditional and contemporary remodelling options and they opted for a contemporary feel.
The exterior of the house has been transformed through a mix of treated cedar cladding, crisp-white render and new hardwood windows. The entrance of the house and connection to the large garden have been renewed and lifted with modern extensions to the front and rear garden room.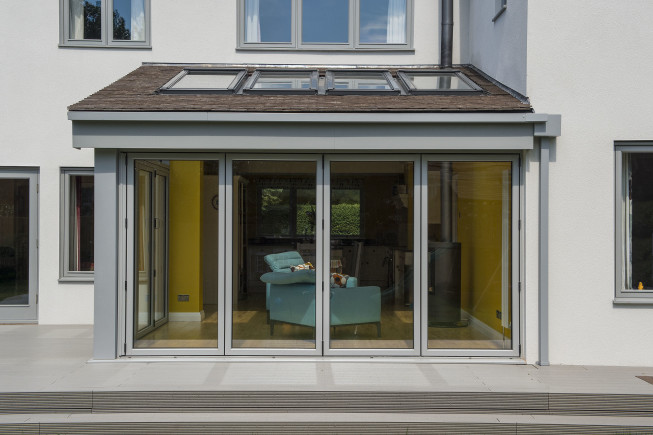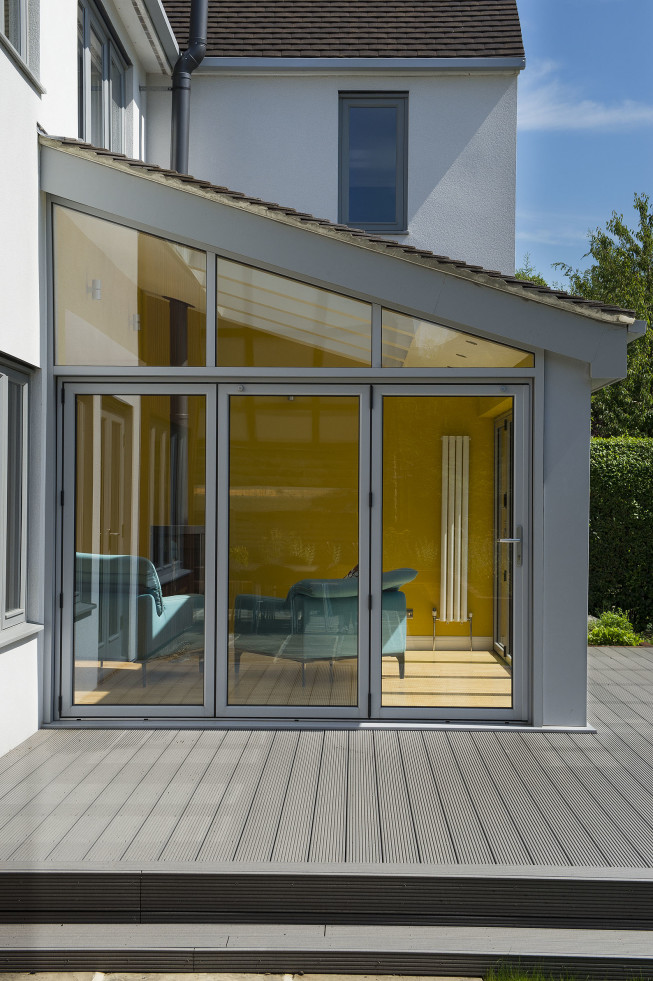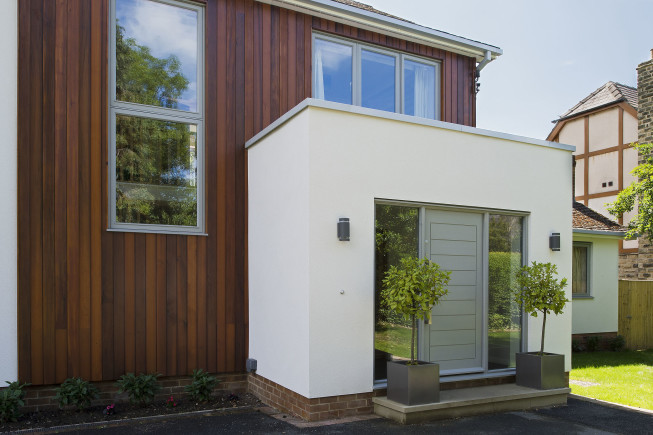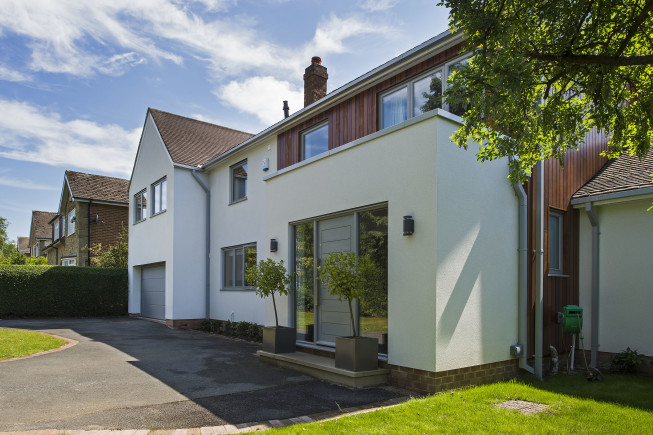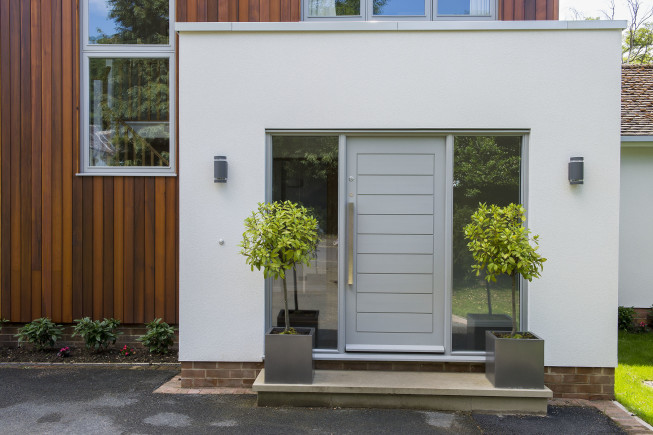 Our client says: "The design for the house evolved over time and throughout the build – and Niche Design worked with us every step of the way.
"They are always happy to either propose ideas or work with you to develop your own. Just what we needed, thanks."
Remodelling, Porch & Garden Room Weetwood, North Leeds

"Niche Design are more than happy to propose their ideas or to work with you to develop your own. Just what we needed, thanks."
Construction Budget:
£75,000-£100,000
The Service: Concept design, Planning and Building Control approval

Timeframe:
Appointment: July 2013
Start on Site: July 2014
Completion: February 2015