Kitchen Dining Extension Ilkley, West Yorkshire

"We discussed our wishes and plans with a few architects before we started the project, but felt Niche Design really seemed to care about doing a great job – and we weren't wrong."
Construction Budget:
£50,000-£75,000
The Service:
Concept design, Planning and Building Control approval, tender, arrangement of building contract
Timeframe:
Appointment: March 2013
Planning Approval: June 2013
Start on Site: April 2014
Completion: August 2014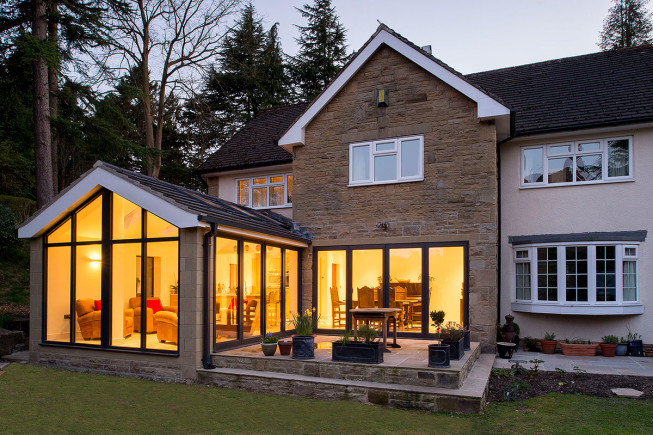 For this client, we extended the ground floor of the property to create a large, open-plan kitchen/dining space with three different views of the lovely garden.
A high proportion of glazing was used to bring as much natural light as possible to the interior. The sliding/folding doors open onto a new external terrace, elegantly linking house and garden.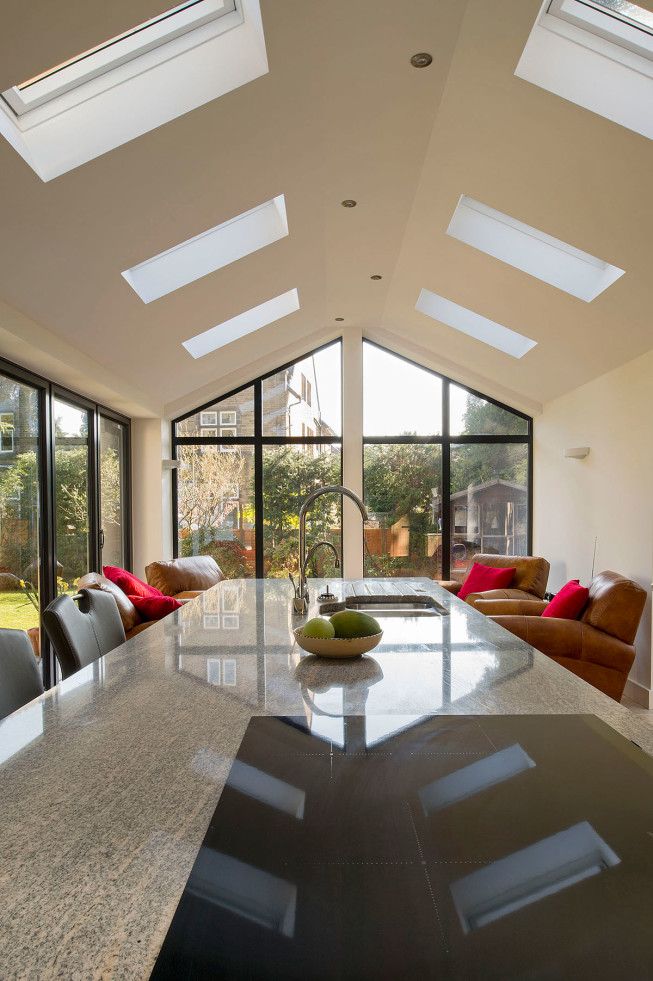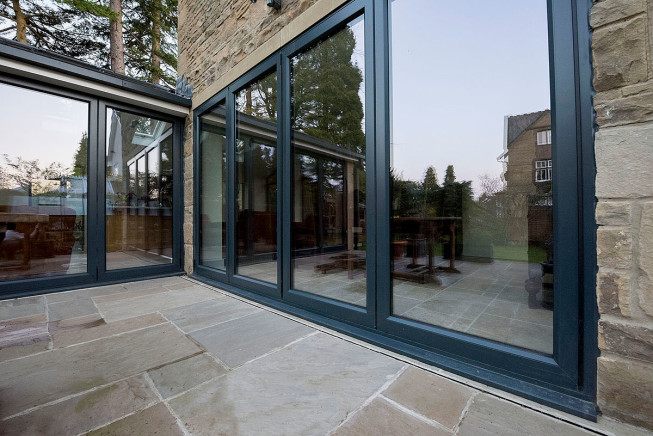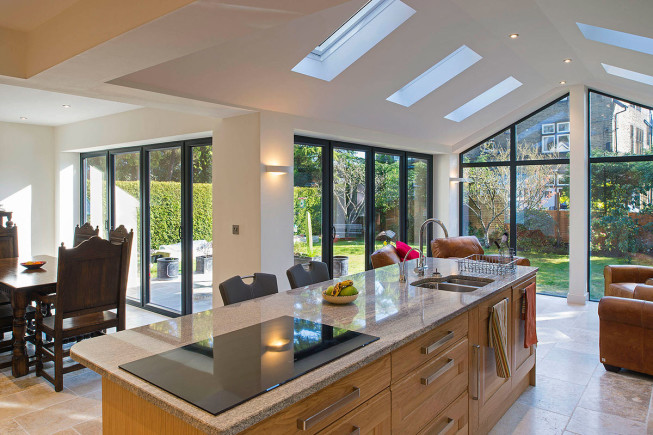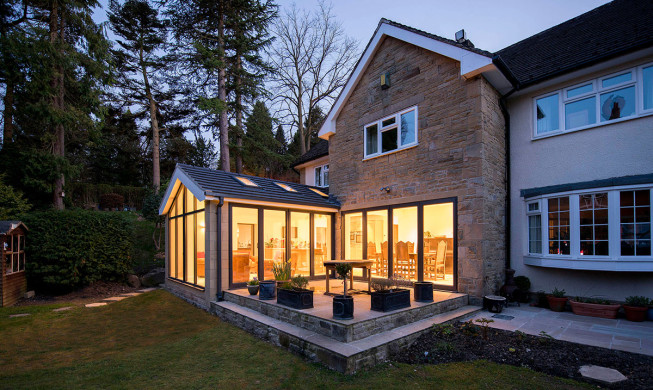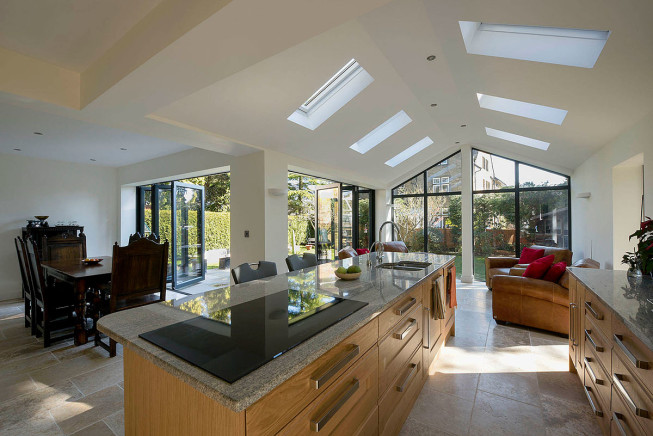 Our client says: "We discussed our wishes and plans with a few architects before we started the project but felt Niche Design really seemed to care about doing a great job – and we weren't wrong.
"They developed a very sympathetic design that has totally changed the way we use our home. Niche were always willing to drop in and offer advice if needed as the building work progressed to ensure a smooth operation from start to finish."
Kitchen Dining Extension Ilkley, West Yorkshire

"We discussed our wishes and plans with a few architects before we started the project, but felt Niche Design really seemed to care about doing a great job – and we weren't wrong."
Construction Budget:
£50,000-£75,000
The Service:
Concept design, Planning and Building Control approval, tender, arrangement of building contract
Timeframe:
Appointment: March 2013
Planning Approval: June 2013
Start on Site: April 2014
Completion: August 2014