Kitchen / Living Extension Ilkley, West Yorkshire

" Our objective from the start was to take full advantage of the beautiful views across the valley.
Chris from Niche fully supported us and came up with the perfect design.
After lots of discussion, they worked around our lifestyle and design taste.
The result was a bright , open space with sliding glass doors which perfectly frame the view.
Niche Design were professional and easy to work with and we are delighted with the result ."
Construction Budget:
£100,000-£150,000
The Service:
Concept design, obtaining Planning and Building Control approval

This house benefits from spectacular views across the Wharfe valley, yet previously the kitchen was situated at the back of the house with a  limited vista. It also had an under-utilised separate dining room facing onto the valley which only had small openings facing the garden.
The project involved extending out the existing dining room to create a large spacious living/kitchen/dining space.  This created panoramic views as well as a new hallway/entrance connecting the new space and existing utility/boot room. Glazed sliding doors seamlessly connect the interior and exterior and a large frameless glass rooflight brings natural light flooding into the centre of the space.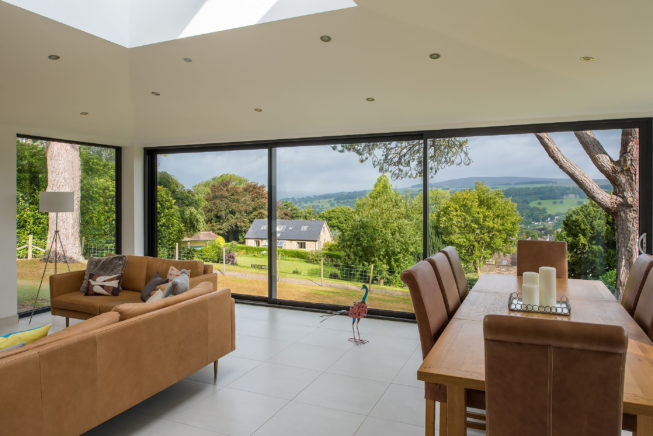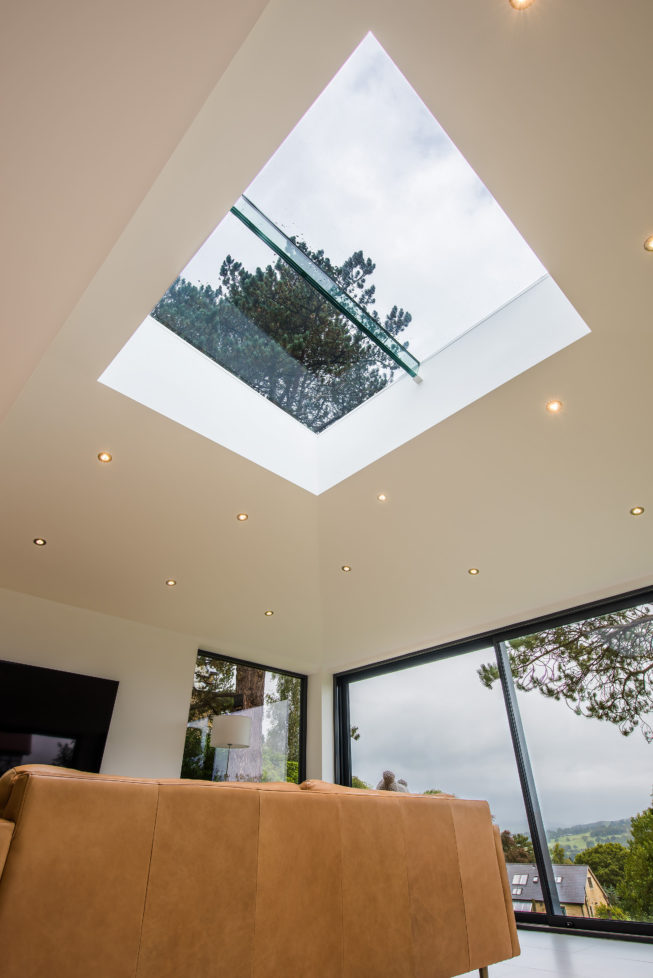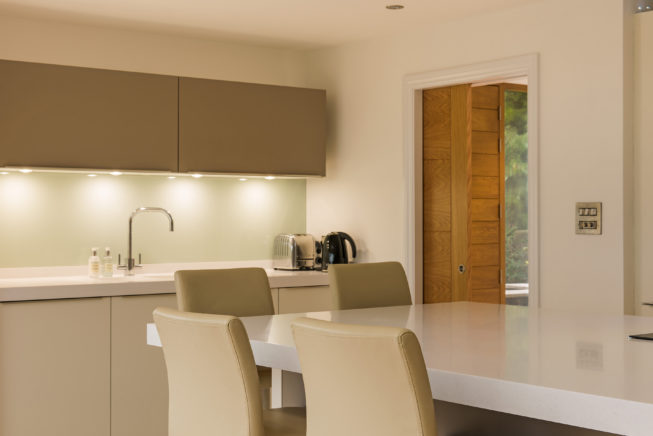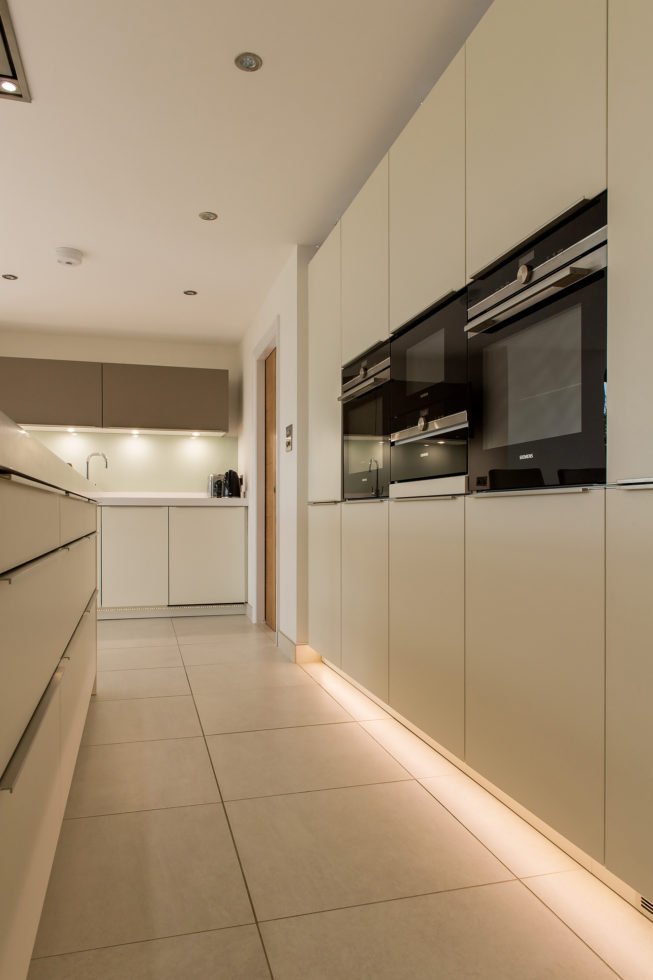 A sleek minimalist kitchen combined with a white tiled floor is combined with oak internal doors and a 2 sided wood burning stove to create a contemporary space which has become the heart of the home.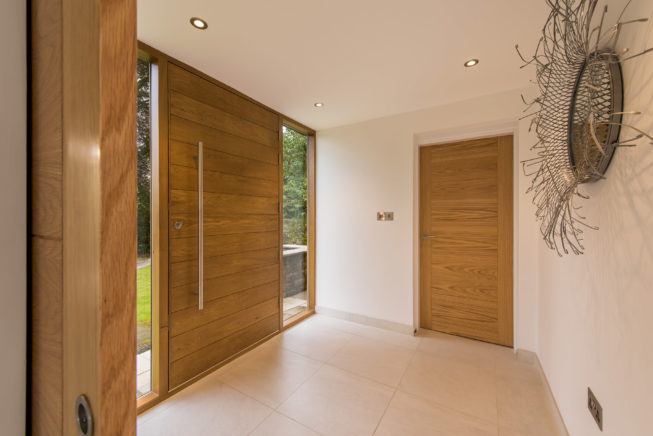 Kitchen / Living Extension Ilkley, West Yorkshire

" Our objective from the start was to take full advantage of the beautiful views across the valley.
Chris from Niche fully supported us and came up with the perfect design.
After lots of discussion, they worked around our lifestyle and design taste.
The result was a bright , open space with sliding glass doors which perfectly frame the view.
Niche Design were professional and easy to work with and we are delighted with the result ."
Construction Budget:
£100,000-£150,000
The Service:
Concept design, obtaining Planning and Building Control approval