New House, Skipton Skipton, North Yorkshire

"We wanted to find an Architect who could deliver a contemporary design that reflected the way we wanted to live both now and in the future. Having chosen Niche Design, from day one Chris was incredibly positive and showed he had great experience of planning applications in green belt areas. He listened to our ideas, gave excellent feedback and introduced his own ideas that produced a design that has exceeded our expectations.

Niche Design have helped us build the house of our dreams, we would recommend them highly to anyone looking for a passionate team of Architects who are excellent at their craft."
Construction Budget:
£400k – £450k
The Service:  Feasibility Study, Planning and Building Control approval, Construction Drawings.
Timeframe:
Appointment:  June 2015
Planning Approval:  March 2016
Start on Site:  October 2016
Completion:  Summer 2017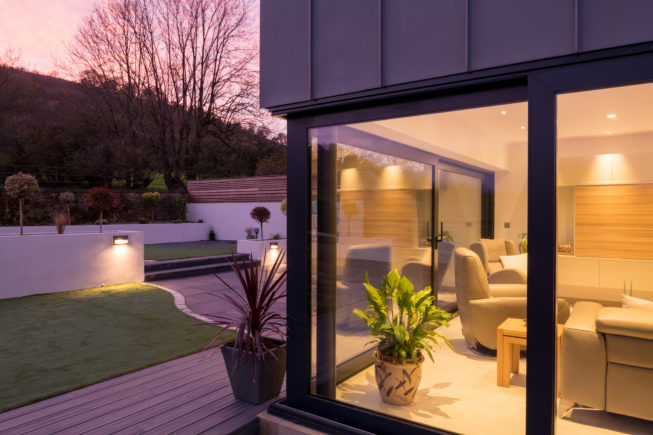 We were asked by our client to look at designing a new house within the boundary of their existing property on the edge of a Dales village and within a conservation area. The brief was for a contemporary home which would be suitable for the clients to downsize from their previous home, a handsome Victorian detached villa.
Initially a more contemporary design set on two levels was proposed, but initial feedback from the planners resulted in a more traditional external appearance and a compact footprint arranged over three storeys rather than two. The design takes its cues from the adjacent property whilst adding a contemporary zinc full height bay window and a zinc clad single storey element with full height glazing taking advantage of views of the surrounding countryside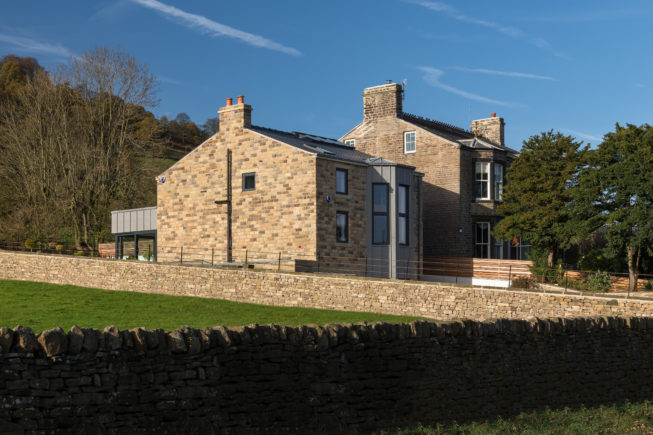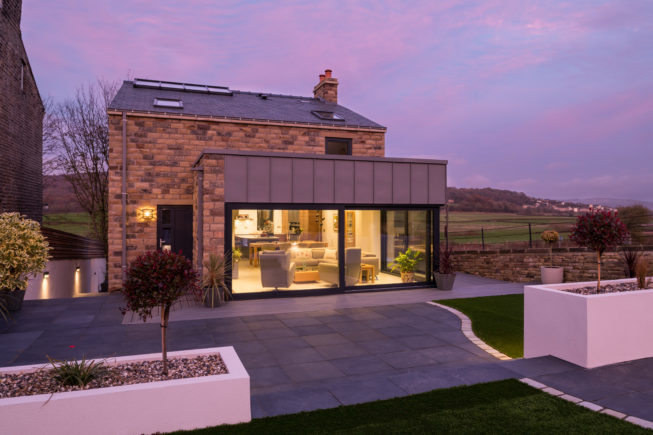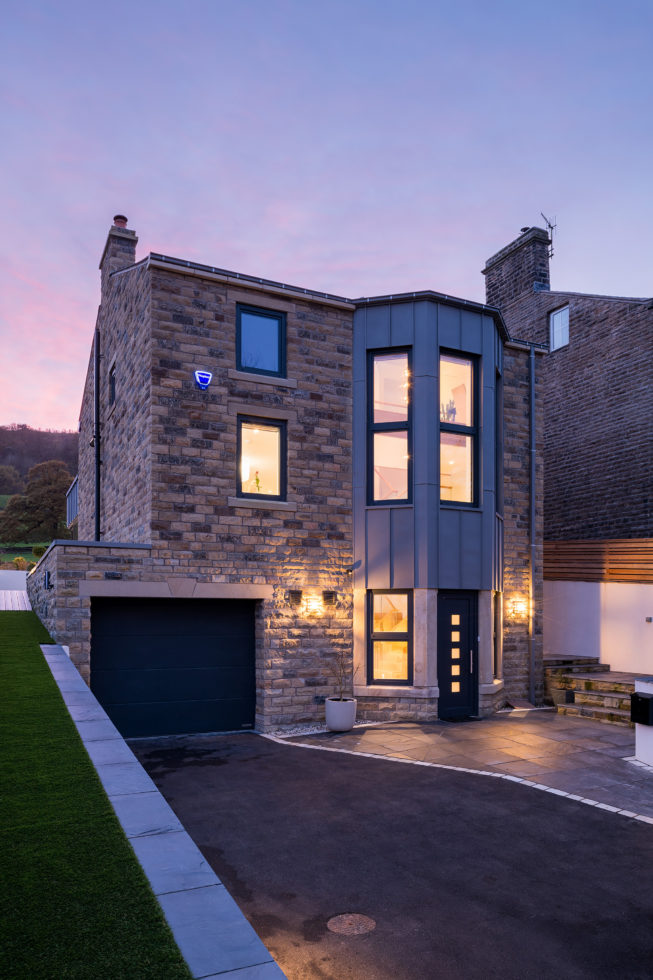 Due to the slope of the site the lower storey is set below ground level on two sides, with the habitable rooms toplit. The main living space is on the upper ground floor (level with the garden to the rear) and is one open plan space, connected to the other levels by a dramatic cantilevered glulam staircase and triple height void, topped with a glazed ridge light which floods the interior with natural light. The top floor houses 2 bedrooms with en-suite bathrooms and the lower floor 2 further bedrooms and utility/plant space.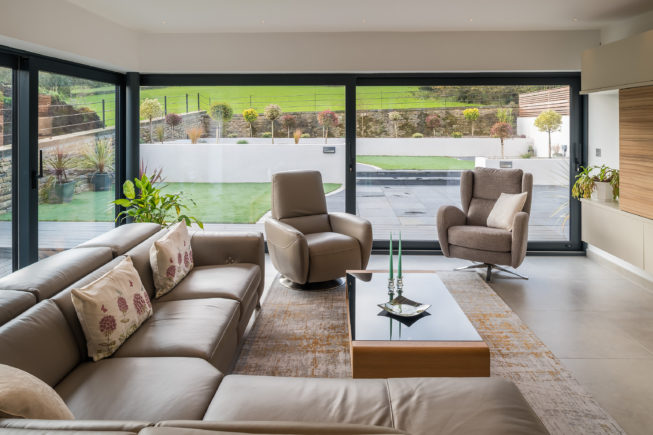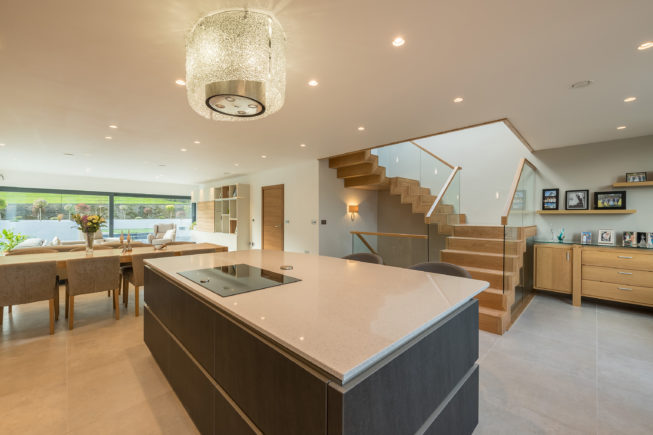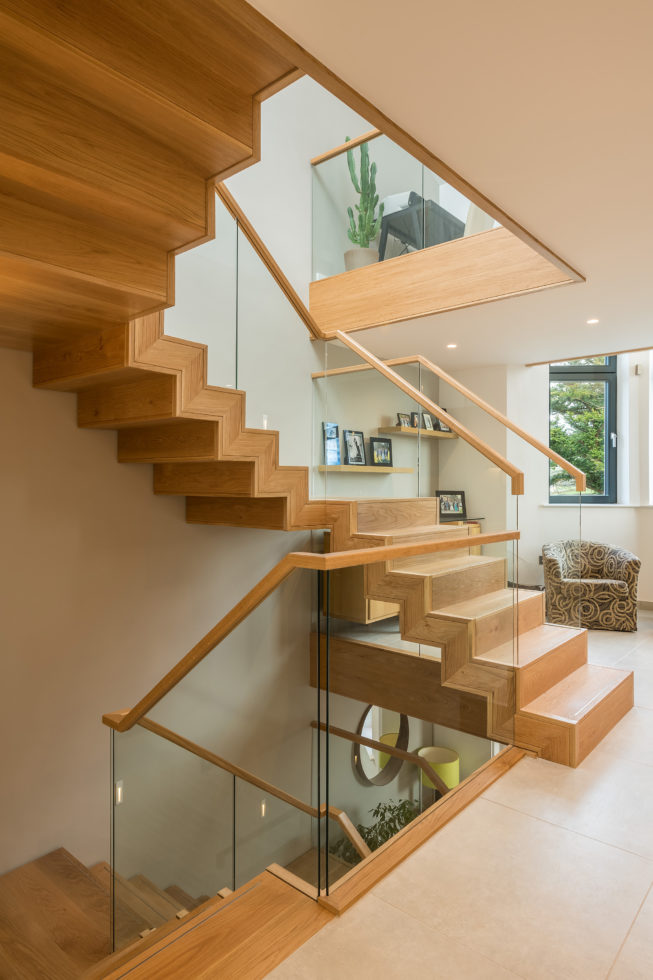 The external fabric of the building is highly insulated and the windows are triple glazed, underfloor heating and a heat recovery ventilation system mean that the house is highly energy efficient and requires little additional heating.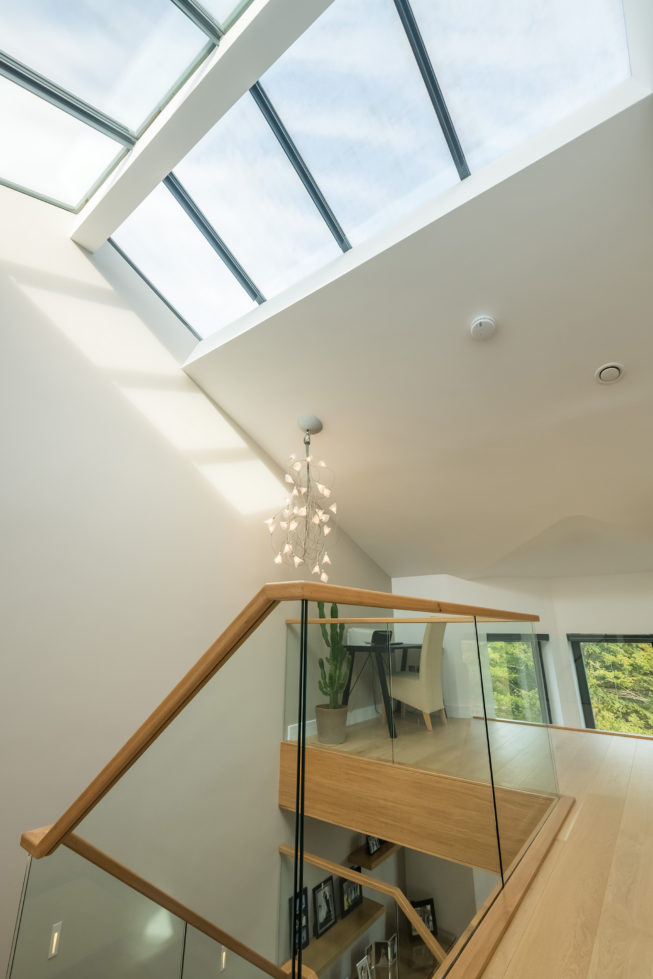 New House, Skipton Skipton, North Yorkshire

"We wanted to find an Architect who could deliver a contemporary design that reflected the way we wanted to live both now and in the future. Having chosen Niche Design, from day one Chris was incredibly positive and showed he had great experience of planning applications in green belt areas. He listened to our ideas, gave excellent feedback and introduced his own ideas that produced a design that has exceeded our expectations.

Niche Design have helped us build the house of our dreams, we would recommend them highly to anyone looking for a passionate team of Architects who are excellent at their craft."
Construction Budget:
£400k – £450k
The Service:  Feasibility Study, Planning and Building Control approval, Construction Drawings.
Timeframe:
Appointment:  June 2015
Planning Approval:  March 2016
Start on Site:  October 2016
Completion:  Summer 2017